What is more peaceful and the opposite of war then a delicate flower in nature? The flower became a symbol in response to war, atomic bombs and violence. The psychedelia looks of the late sixties were all about bright colors and bold flowing imagery as is often found in adolescence. This was brought on in part by young people trying to break away from their parent's adult lifestyle that they blamed for what was going on in the world and creating a new more open, more free existence. Young people were questioning the traditional life expected them to grow into and opting for an alternative way of living with a return to childhood. Hence, the flower child.  Additionally the anti-war movement and the introduction of psychedelic drugs were a growing part of the culture and fashion responded accordingly. 
The late sixties has become synonymous with hippies, even though in reality it was only a small percentage of young people who embraced the dropout hippie lifestyle. Most notably in San Francisco where disillusioned young people flocked to looking for other like minded people and freedom from their hometown conformity.  The draw of music certainly lent itself to the west cost migration as well. The song San Francisco (Be Sure to Wear Some Flowers in Your Hair) by Scott Mckenzie became a beckoning call for people to join them. The anti-war mantra was furthered with the fragility of the flower and became synonymous with the fashion of the time and was embraced by so many. 
We are still nostalgic for the most nostalgic era. The 60's was nostalgic for the fashions of the 20s and 30s and we simply cannot let go of the sixties as one of the most creative fashionable moments in modern history. They took an existing fashion format and reinvented it and added a new bold palette. Like the 20's, the sixties was a time of freedom and fun.
Most of society embraced the bold patterns and bright colors of the sixties. It was everywhere. Summer is great time to return to your own childhood dreams. Here is how we are paying tribute to the short lived, flower child of the sixties.
Then & Now

Young Girls in their flower power shift dresses. They look like dolls.

Men embraced flowers
Housewives embraced flowers and bold colors and prints
Flowers were incorporate in housewares like these nesting canisters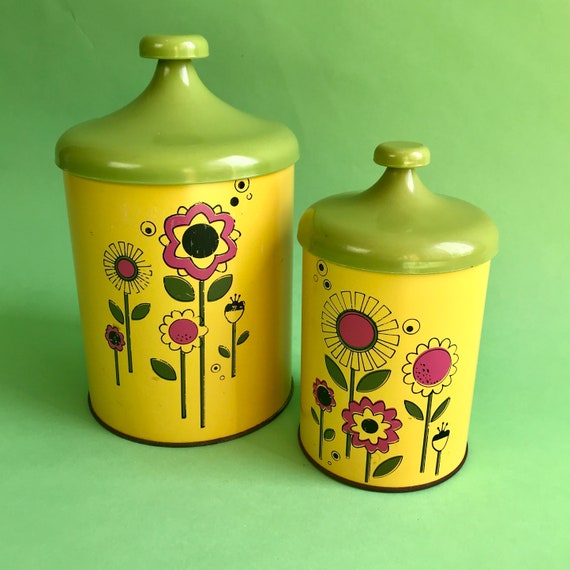 A more sophisticated flower power look.


The child like romper look 
Click to Shop this look



Jewelry
Looks at these large statement flower earrings! 

A more subtle way to embrace your inner flower child with our handmade jewelry and homage to the flower child in all of us. 

Summer is a great time to embrace color and objects of nature such as flowers! Shop Now!